Go international,
conquer the Spanish market,
create new partnerships. Hire a transcreation specialist today!
Don't know where to begin?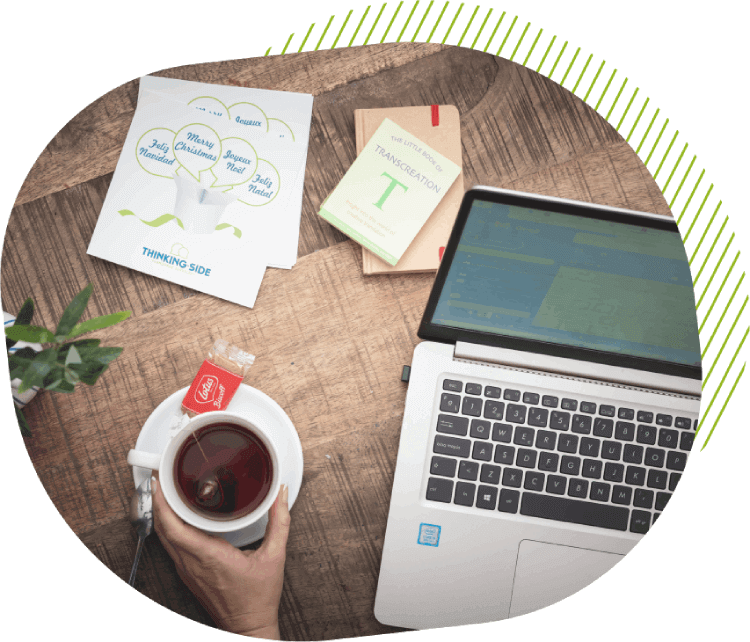 My name is Aída Ramos, I translate English, French and Portuguese into SPANISH and I'm a transcreation specialist.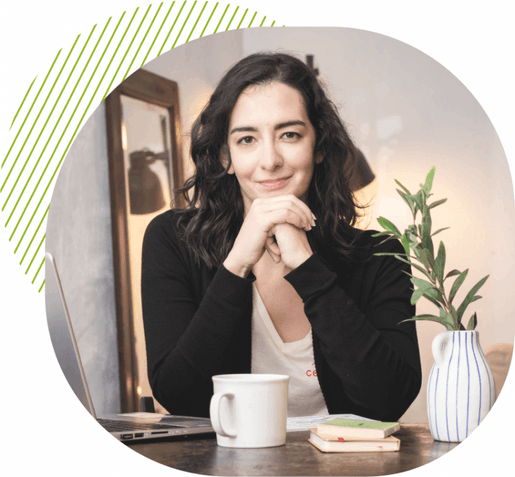 If you need language services, you've come to the right place:
I have a BA in English and a Master's in Translation Studies. In addition, I was an intern at the European Commission, have worked in several international organisations, and have been offering language services with Thinking Side since 2012.
Although I've been based in Madrid for several years now, I previously lived in other countries such as Sweden, Ireland, Luxembourg and India – I'm well used to bridging cultural differences! And this is why I consider myself a transcreation specialist.
…Don't take my word for it…
"Aída is a fantastic professional: we got in touch with her to get our entire website translated into Spanish with really tight deadlines and she went above and beyond to meet all our needs. The result was outstanding and she managed to adapt her translations to the particularities of our industry. We won't hesitate to contact her again in the future."
Laura Rodríguez
"Aída is my go-to translator for English-to-Spanish translation and transcreation projects. She's professional, easy to work with, and an overall fabulous translator. I couldn't recommend her more!"
Molly Yurick
"Aída translated some documents for me. I am really satisfied with the quality of her work and her efficiency, promptness in replying and attention to detail. Thank you so much, Aída."
Roberto Navero
"Aída has done a number of translations for me from English into Spanish for my blog. Not only have I been extremely pleased with the results, she has also impressed a number of my readers with the quality of her texts, since they read as if they were originals. Aída delivers her work promptly and is pleasant and professional to deal with. I can only recommend her highly."
Nikki Graham
"Aida translated a brochure for my company. Her attention to detail is faultless and she fully respected my tight deadline. I have received several complements on the brochure and I would happily use her services again."
Louise Souter
"I have worked for Aída on a number of occasions and she has showed excellent translation project management skills, she is highly professional and provides excellent support during the entire translation process. It is a pleasure to work with her."
Alexandra Stephens
"Aída contacted me to collaborate on a large translation project. I was most impressed by her ability to handle the project in a very organised fashion while also dealing with other projects of her own. She was happy to answer any queries and very helpful and easy to reach at all times. I would be very happy to work with her again."
Carla Davidson
"Aída's professionalism is remarkable. We've hired her services on several occasions and we've always been fully satisfied with the quality of her work. Not only is she a great translator, but also has a natural talent for managing large-scale projects."
Javier Velázquez
"I've had the chance to work with Aída over the past few years in different situations and, in all of them, she's always shown qualities —professionalism, seriousness and a passion for what she does— that make her an excellent translator."
Rubén Fernández
"Aída is a great professional and a pleasure to work with. She responds to queries promptly and provides excellent quality translations, always on time."
S.L.B.
"If we were to highlight something about Aída, it would be her sense of responsibility, her positive attitude to work and her affability. She is a pleasure to work with."
Directorate General for Translation
You can get in touch to ask Aida Ramos anything you like (within reason!) or to request a quote. I'll get back to you as soon as possible.